Global Corporate
Virtual Walkathon 2021
The first edition of the Global Corporate Walkathon was held in 2021, bringing together health-conscious organizations from different parts of the world on one platform.
Achievements
From witnessing the participation of teams across multiple countries to increasing employee engagement marginally, the Global Corporate Walkathon 2021 helped organizations achieve wellness milestones.
Total Participants
3700+
Total Steps Covered
423313870+
Total Distance Covered
1M Km
Total Calories Burned
200K(Kcal)
Total Days Walked
30
74 Teams from 20+ countries
Participated in the challenge

+15 other countries...
Rank
Team
Average Steps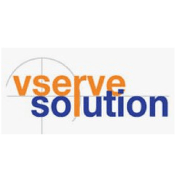 Vserve ebusiness
218333
21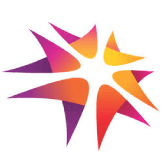 RPSG Group HEL & DIL -1
127704
12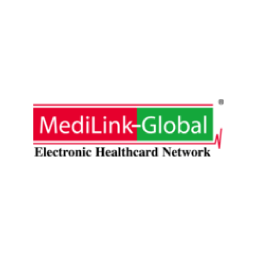 MediLink Global
100571
10
RPSG Group HEL & DIL -2
83299
8
Trinity Property Consultants
81903
8
MediLink Global
72658
7
Bank Audi Lebanon
71999
7
BCDA
52104
5
Gemini Edibles and Fats India Team 1
51390
5
Taru
48488
5
STRV
47546
5
Globant GlofitWalkers
45801
5
CDS CMS WW Spain
44037
4
CDS CMS CD Spain
42066
4
Netafim Agricultural Financing Agency
41832
4
Mavenir
40503
4
CDS CMS CD Italy
40154
4
Ingram Micro_Team A
39258
4
Globant Catalyst Walkers
38160
4
SUBEX
38061
4
Toyota Connected India
34079
3
Accenture London
33826
3
Envato
32902
3
Carestream Dental Romania
32004
3
Mobysoft
31114
3
Gemini Edibles and Fats India Team 3
30807
3
Ingram Micro Team C
29635
3
KM2K
28887
3
Ramco Systems Team A
27094
3
Axiata Digital
24021
2
FedEx
23905
2
Gemini Edibles and Fats India Team 2
23615
2
Ramco Systems Team B
22526
2
Drumsfood
21847
2
Globant Walkers
21236
2
Church and Casualty Insurance Agency
21202
2
Gemini Edibles and Fats India Team 4
19634
2
Ingram Micro_Team D
18729
2
Dhani
18021
2
Cognizant India
17775
2
Rapido
16986
2
Mentis
16913
2
Continental Corporation
16451
2
Innovaccer
16313
2
CDS AP&S Italy
16276
2
Khimji Ramdas
15167
2
Course5 4
12537
1
Vivo Fangs
12026
1
ANPG
11601
1
Ingram Micro_Team B
10662
1
Accenture Germany
10347
1
Merchants
9054
1
Happiest minds
9031
1
Gamio Technologies
7686
1
AMBCrypto
6991
1
Course5 Corporate
5834
1
Course5 7
5403
1
Dezine Display Solutions
4926
0
Decusatio
4775
0
Course5 10
3969
0
Course5 12
3501
0
Prime Infra
3018
0
Course5 5
2477
0
Course5 6
1762
0
Course5 11
1560
0
Course5 3
1220
0
Course5 1
1208
0
Course5 2
970
0
ATOS
0
0
Course5 8
0
0
Course5 9
0
0
FlipSpaces
0
0
Optima Systems Consultancy
0
0
Guwahati Challengers
0
0