Wellness Challenges
Improve your
wellness with our challenges
Ready to Learn More?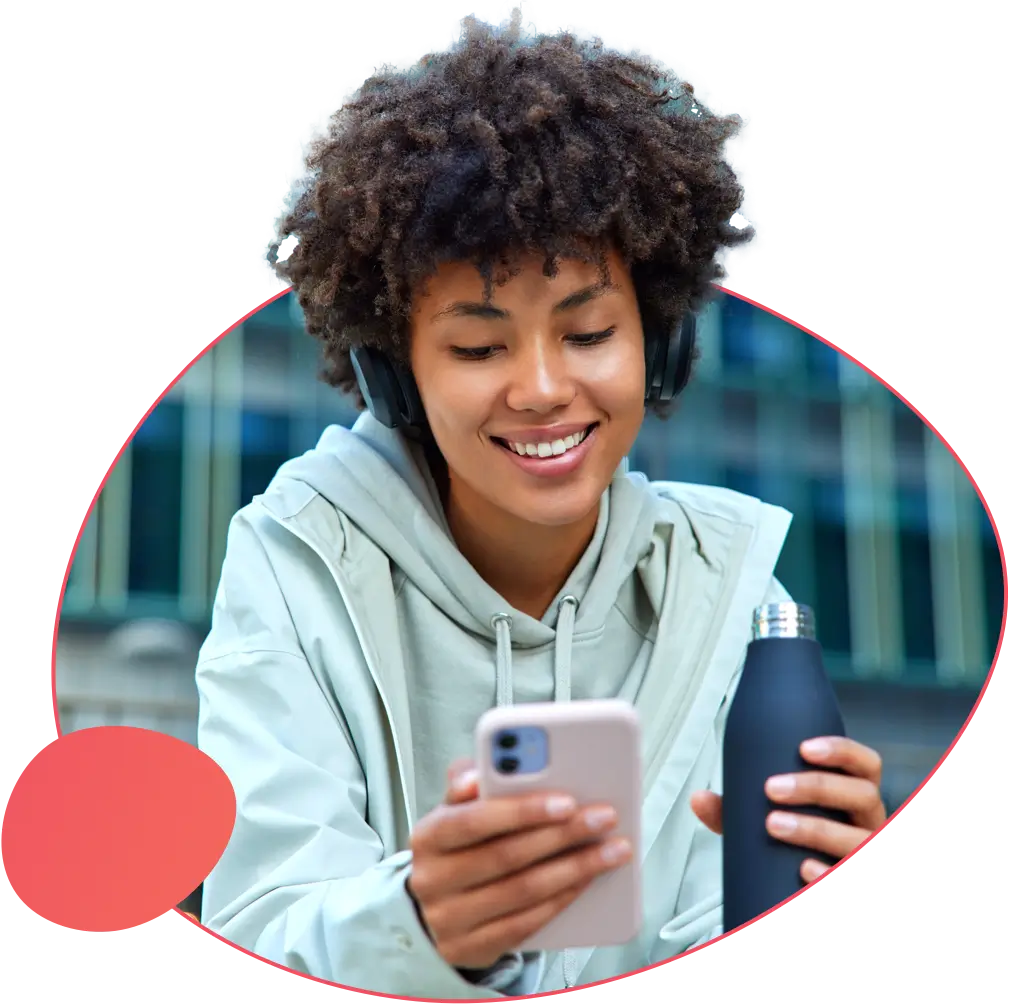 Engaging multi-activity theme-based challenges for your diverse workforce.
And many more customizable challenges.
Wellness
Challenges
Encourage healthy lifestyle habits among your employees with weekly step challenges, walkathons, distance-based contests, and health campaigns.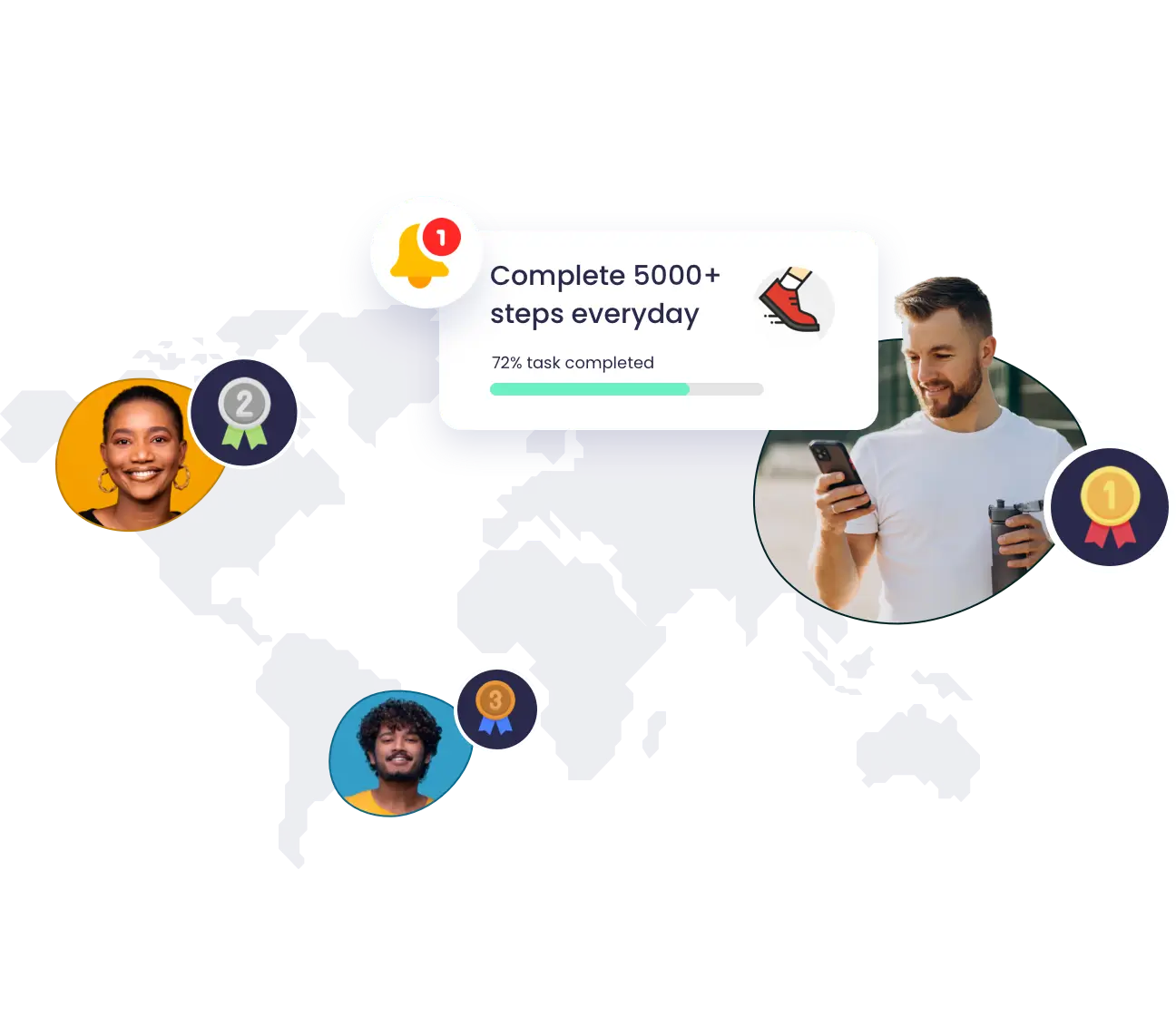 Journey
Challenge
Move globally and reach different milestones to earn reward points and badges with Vantage Fit's Virtual Journey Challenge.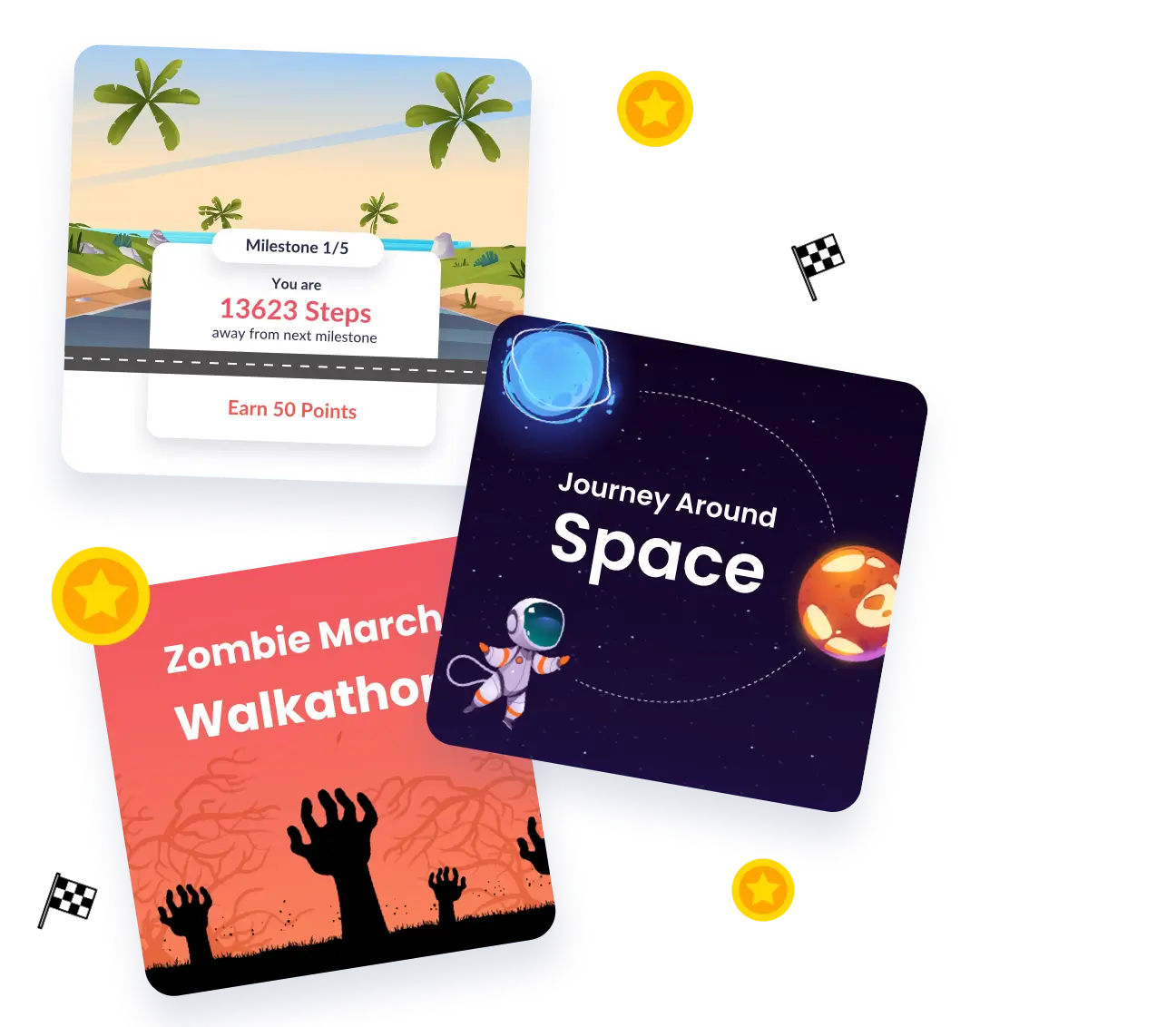 Why
Choose Us?
Easy to create and customize challenges Drag and Drop
Get comprehensive insights on Employee Health
Maximize engagement with a real-time Leaderboard
Incentivize using attractive badges and certificates
Start your wellness journey today