Global Corporate
Virtual Walkathon 2022
Global Corporate Walkathon Season 2 successfully took place in 2022, motivating organizations to promote active lifestyles and embrace sustainability.
Achievements
The 2022 Global Corporate Walkathon engaged the organizations and their employees actively in this event accomplishing the targeted wellness goals.
Total
Participants
2150+
Total Steps Covered
654M
Total Distance Covered
500K+ kms
Total Calories Burned
22M(Kcal)
Total Days Walked
30
Total Trees Planted
1261
74 Teams from 20+ countries
Participated in the challenge

+15 other countries...
Top
Teams
*Trees Contributed = Average Steps/10000
Rank
Team
Average Steps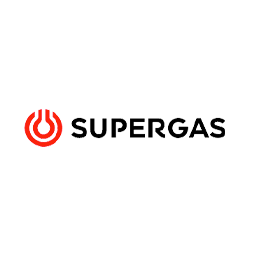 Supergas_Team C
576536
58
APRAAVA
480837
48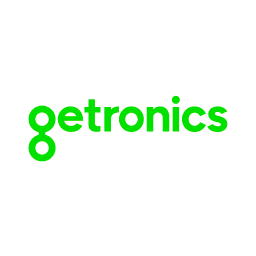 Getronics_TheStriders
315147
32
Ontex_Belgium
309777
31
Julphar_Super Squad
262182
26
Tasman District Council_PSW Pretty Super Walkers
261978
26
Ontex_UK PADestrians
258304
26
Loveland Living Planet Aquarium_Fishy Business
255184
26
Loveland Living Planet Aquarium_Pier Pressure
254724
25
Tasman District Council_Walking on Sunshine
252432
25
ICAT_Steppers
249810
25
AmeriBest Home Care
247082
25
Bank34
247036
25
Ontex_The Magnificent Seven
242702
24
Tasman District Council_Happy Feet
232633
23
CDS
230141
23
Ambcrypto_AMBWalks
225097
23
Winwire_Walkie Talkies
222953
22
NSEIT_FitGurus
216063
22
Yalwa_GmbH
214485
21
Qube Cinema_Walkathon Buddies
212973
21
Ontex_Polska
206580
21
Julphar_R&D Rangers
205340
21
Enkingint_Climate Fanatics
202482
20
Successkpi_Fit for Success
194094
19
GenProEnergy Team
193535
19
Machinfabrik_Movers and Fitters
191192
19
RXIL_Team B
189147
19
Julphar_Quality Kings
186342
19
RXIL_Team C
186125
19
Caledonian, Inc
173999
17
Merino_Team Girl Power
169539
17
Invictus Education_Happy Feet
168675
17
Pantelwar_BitWalkers
167795
17
Tasman District Council_Biosecurity and Biodiversity
167680
17
Julphar_Plant Warriors
166993
17
Tasman District Council_EA's/ESO's
166662
17
TCC Group
163335
16
Suited Connector_Foot Traffic
160701
16
Eduonix_EduKnights
155466
16
Rocketium_Team Rocket
151434
15
Loveland Living Planet Aquarium_Lumpsuckers
147816
15
Qube Cinema_Team Qube
140339
14
FCCC_IslandFJ
138162
14
Supergas_Team A
138081
14
Pramata_Fit Feet
137325
14
Julphar_Admin Strategizers
135366
14
Invictus Education_Wine Walkers
131465
13
Hexaware_HR Walks
125871
13
Julphar_Commercial Blitz
124808
12
Tasman District Council_Myaan maidens
122449
12
Toyota Connected
119269
12
WSSC Water_H2OPeople_Team B
118963
12
Supergas_Team B
118938
12
Invictus Education_Team Gold
112151
11
Simplifai_Team A
97399
10
RXIL_Team D
95202
10
ATOS_Little Steps of Hope
92602
9
Philippine Bible Society_Lakaddula
89860
9
Adani Saksham_ASDCians01
89159
9
Jefferson Dynamics
85806
9
Simplifai_Team B
80413
8
Softnotions_SOFTIANS
71417
7
Tasman District Council_TDC Strategic Policy
70315
7
Adani Saksham_ASDCians02
64195
6
WSSC Water_H2OPeople_Team A
58428
6
The Irede Foundation_IREDIANS
54172
5
STP Investment Service_Cayden Walkers
53268
5
RXIL_Team A
48603
5
Moderators
48214
5
CASAFARI_Team D
47428
5
Merino_Team PowerWalkers
40957
4
Fedex_Sky Lake Steppers_C
40154
4
CASAFARI_Team B
36116
4
Loveland Living Planet Aquarium_Fast Flounders
25841
3
CASAFARI_Team F
24084
2
CASAFARI_Team E
22276
2
CASAFARI_Team A
21719
2
Cerebralhub_Power Walkers
19529
2
CASAFARI_Team C
18079
2
Julphar_Country Rulers
11585
1
Fedex_Sky Lake Steppers_B
10411
1
Tasman District Council_Project Delivery
7663
1
Fedex_Sky Lake Steppers_A
1551
0
Pramata_Moon walkers
0
0